Sports Show Updates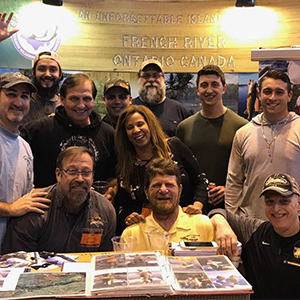 The 2021 Toronto sport Show and The Great American Outdoor Show (Harrisburg) have officially cancelled. We are assuming the World Fishing and Outdoor Expo (Suffern) will cancel. At this time we have no plans to attend any shows. If the situation changes we will send notification.
Our wish list for 2022 is early ice out, warm weather, many wonderful reunions and the opportunity to operate a safe and fun full season.
We are truly thankful to all who visited this year and thankful to those who wait in anticipation for a return visit next season or thereafter.
Think positive thoughts and stay safe everyone.