Ed's Fishing Corner 2022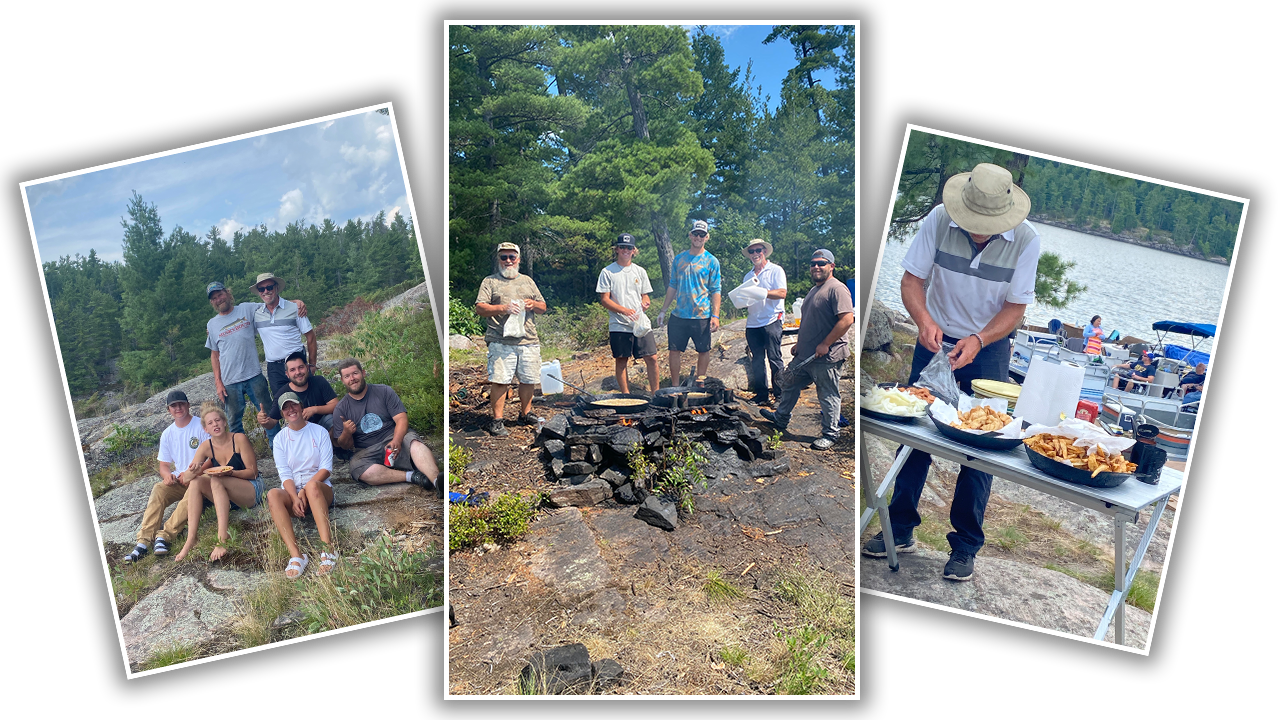 The guides were busy and we had many group shore lunches. The first photo here is a favourite day at a shore lunch with the other guides, one of whom is my daughter Gracie.
Pike fishing was active from early in the season, many exceeded 30″ and some greater than 40″.
Bass fishing was busy from the beginning of the season until the end. There were some beautiful large mouth bass, emerald green in color, always a treat.
Spring and fall walleye was more productive with quite a few over the season exceeding expectations. The boat docks once again proved to be great afternoon fishing. The little pine rapids also gave up a lot of nice fish.
And what do I have to say about musky?… timing and locations is everything….fish in the dining room, not the living room…the bigger the better the tighter the sweater.
Happy to announce next season we bring back our fishing contest.