2020 French River Fishing Recap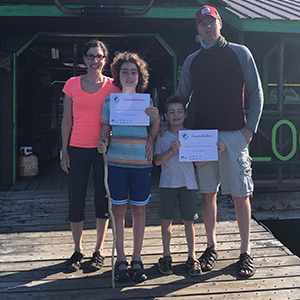 There are a few changes to Fishing Management Zone 11 (FMZ 11) View Map :
Opening date for musky changed from the first Saturday in June to the third Saturday in June.
Opening date for bass (large and small mouth) changed from the fourth Saturday in June to the 4th Saturday in May.
In was nice to open our doors to many new anglers this season. With the closure of kids camps and shut down of sports, many families enrolled in the Experience Fishing Program. Experience Fishing is a Northern Ontario industry-led initiative that provides participating operators with the tools and resources needed to offer a standardized, safe, and unique fishing experience at their operations to non-angler visitors who are new to the experience of fishing. We have been very involved with helping to develop and launch the program so we are happy to see so many kids and families enjoy it.
Note: The fishing pressure was way down which sets us up for a fabulous 2021 season!