2020 Cranes Lochaven Lodge Overview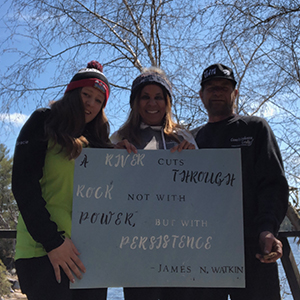 It is a crazy world that surrounds us these days. We hope this newsletter finds you all well during these tumultuous times. We were so sad this season at the absence or our American guests (family). However, despite uncertainty we were grateful to be be able to operate a partial season hosting our Canadian guests.
Thinking back to spring, it felt very odd to us to be able to fish opening weekend. We had lots to do but we went just to say we did! The happenings at the lodge was primarily focused on upgrading and preparing for a hopeful opening. During a normal season we would be scrambling to get up and running between the time of ice out and start up. Of course this was the spring of an exceptional early ice out. Our first trip to the island was April14 which was 3 1/2 weeks before opening whereas last year we had 9 days to get up and running.
Our province made an announcement on June 4 permitting lodges to open effective June 5. Not much of a warning and really didn't see it coming. Due to our situation with the dining hall and meals included in our package, we simply were not ready. Also, with the boarders closed and such few domestic reservations at the time, we made the decision to postpone to give us time to plan how to open with mandatory protocols. The Ontario government categorized the province in stages and we were in stage 2. This meant we were able to open the kitchen, however indoor dining was prohibited. So, we moved our dining tables outside on the front deck and implemented the required protocols in the dining hall and the cabins. We had just completed rebuilding the deck out front of the dining hall so that fell into place quite nicely.
On rainy days we provided take out to the cabins. After 2 weeks, Sudbury and the surrounding area transitioned to stage 3 which meant we were able to provide dining inside, following the same protocols.
Our season started very slow with mostly guests from Southern Ontario who had visited before. We focused on the domestic market and things started to pick up. By August, at a time when the daily new covid-19 count was it's lowest (less than 100 daily in the province), we found ourselves very busy and that continued through August and September. As the boarder closures were extended we tried our best to fill those cabins with domestic travel. We greeted many new Canadian guests who now love the beauty of the North. We re-introduced our fish fry on the front deck. It looked a little different. Each group sat at their own table and when it came time to eat we called up one table at at time and served their plates. All were just happy to be outdoors.
No one can deny that the weather was just spectacular throughout the entire season. It was colder than normal the beginning of September but
aside from that it was exceptionally warm and dry. We had very little rain but enough to keep the ground wet to dodge firebans.
A highlight of the summer was grandma Katie's 90th birthday in August!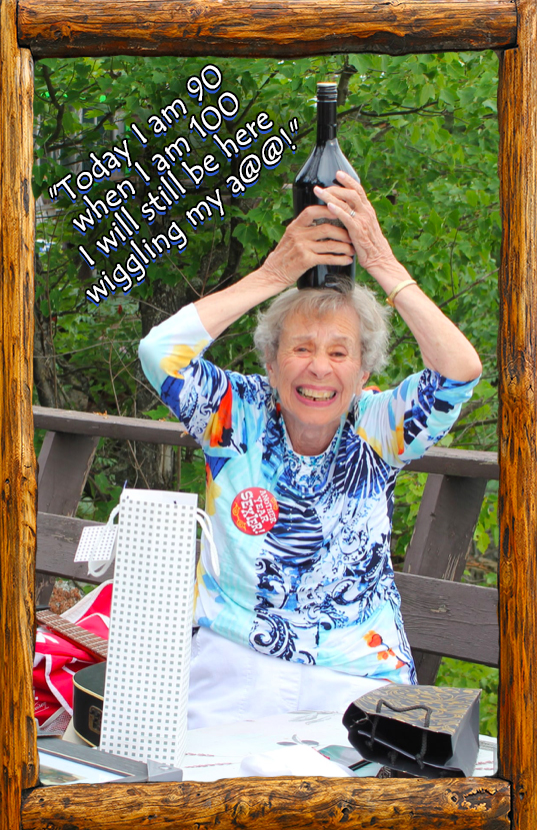 It should come as no surprise that we have no travel plans to report at this time. We are tucked away in Wolseley Bay. Gracie is not playing hockey and we are thinking it is a good time to consider a new snow machine to keep us occupied.
We want to express many thanks and appreciation to our staff who adapted so well to all the adjustments to our operation. Your eagerness to get back to work was truly compelling.
We are optimistic that we will return to some form of normality in 2021 and look forward to welcoming our families back. Our hearts extend to those who have been impacted by this horrible pandemic and hope and pray for everyone's safety throughout the holidays.
No matter how different your celebration maybe this year we wish you a happy, safe and healthy holiday season.
Ed & Sue